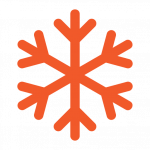 R-Value of 2+
R-value of 2+ which makes it best for adventures in cool weather; it provides moderate insulation from ground temperature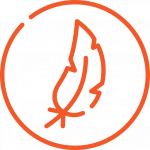 Lightweight Sleeping Pad
Lightweight inflatable sleeping pad is the perfect addition to your backpacking gear. At just a few ounces, it won't weigh you down on the trail and can easily be packed away in your backpack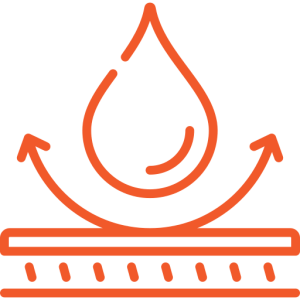 Water & Moisture-Resistant
With a quality material of sleeping pad, the water and moisture resistant material of this sleeping pad makes it ideal for use in wet environments, as it will keep you dry and comfortable throughout the night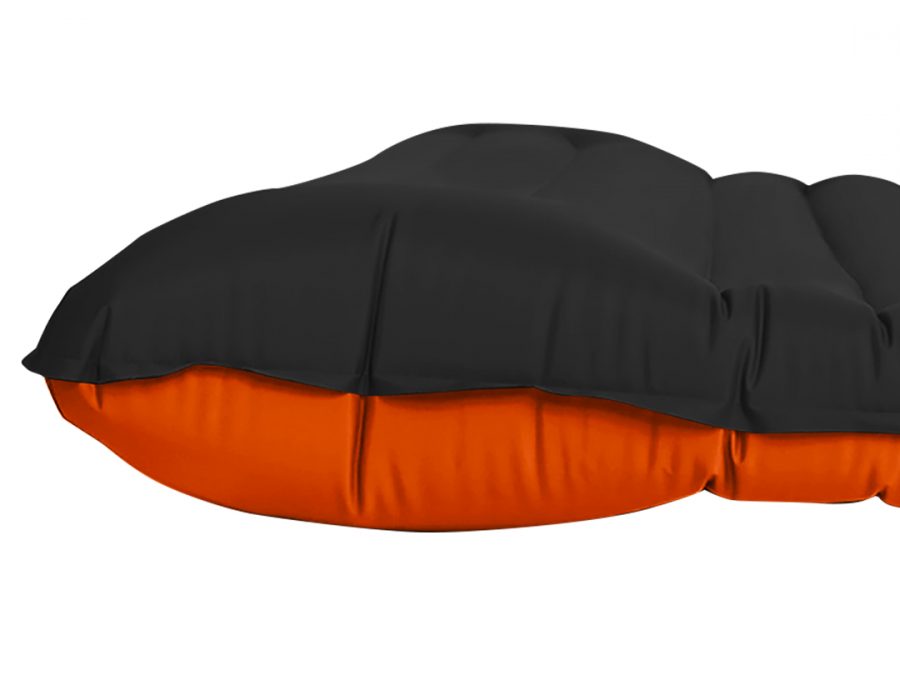 16CM Built-In Pillow Thickness
TAHAN Panthera Inflatable Sleeping Pad features a built-in pillow with a thickness of 16cm, providing the perfect amount of support and comfort for a good night's sleep. The pillow is made of soft, plush material that will feel like a dream against your skin.
The sleeping pad itself is also thick, with a total thickness of 5cm, ensuring that you won't feel the ground beneath you. Whether you're camping in the wilderness or just looking for an extra comfortable sleeping surface at home, this sleeping pad has you covered. It's perfect for use in a tent, RV, or even on your living room floor.
Would You Invest In Yourself?
"There's no denying that a great life begins with a great experience. When we doing well in outdoor activities, we're happier and healthier. Your day is saved by the TAHAN Panthera Inflatable Sleeping Pad incredibly comfortable material!."
Built-In Air Pump For Easy Inflation
The TAHAN Panthera Inflatable Sleeping Pad is equipped with a built-in air pump, making inflation a breeze. Simply pump the sleeping with your feet. The air pump is also convenient for deflating the pad when it's time to pack up and head home. Plus, the built-in air pump is compact and easy to store, so you won't have to worry about losing it or having it take up extra space in your bag. Whether you're camping in the great outdoors or just looking for a comfortable sleeping surface at home, the TAHAN Panthera Inflatable Sleeping Pad is sure to be a game-changer.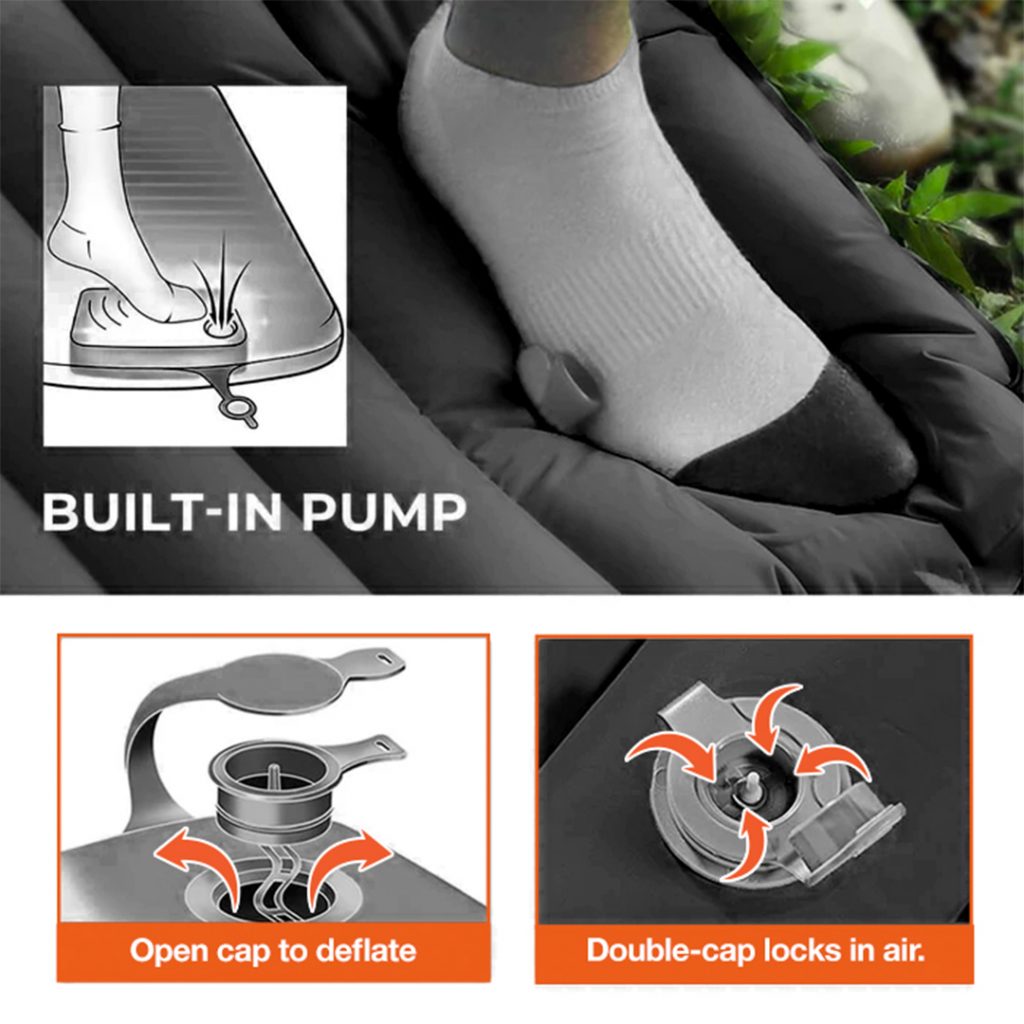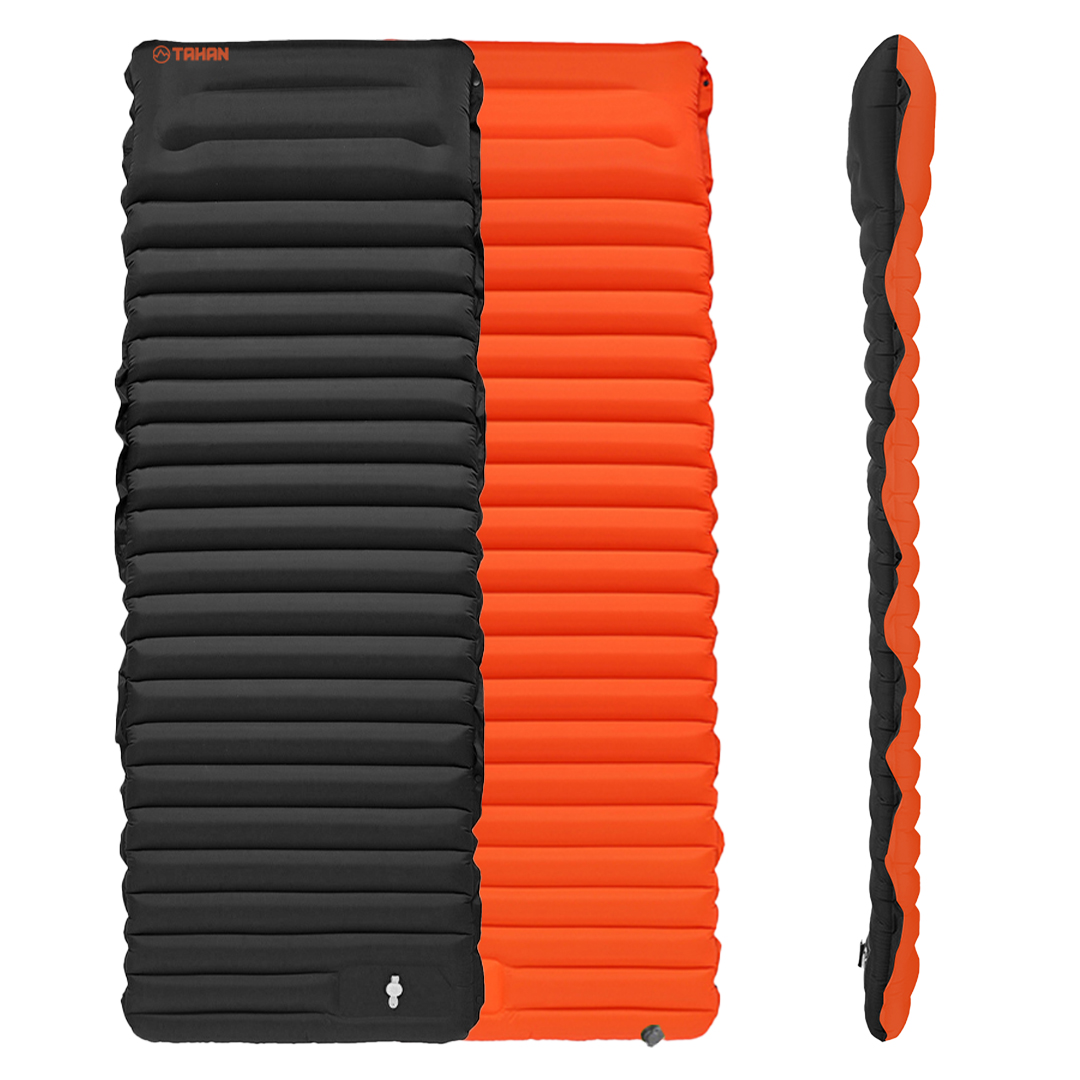 Easily Connect Multiple Pads Together For Extra Space
The TAHAN Panthera Inflatable Sleeping Pad allows you to easily connect multiple pads together to create extra space and comfort. Whether you're camping with a partner or just need some extra room to stretch out, these sleeping pads are perfect for you. Each pad has a unique connector system that allows them to easily snap together, creating a larger sleeping surface. 
The pads are also lightweight and compact, making them easy to pack and transport. So if you're in need of some extra space while camping, or just want a little extra comfort at home, the TAHAN Panthera Inflatable Sleeping Pad is the way to go.
People agree that TAHAN Panthera Inflatable Sleeping Pad helps them do sleeps better!
TAHAN Panthera Inflatable Sleeping Pad made of 40D Nylon TPU which have R2+ value that provides moderate insulation from ground temperature. It also has water and moisture-resistant for your comfortable sleeping.
Size: 190CM x 70CM x 10CM
Cleaning your sleeping pad preserves its life expectancy. Dirt and your body oils that accumulate in the textiles can contribute to your pad's early degradation. Often times, pads that are neglected and dirty also start delaminating. Through research, we've discovered that the fatty acids in body oils make the film beneath the pads' fabric gummy. 
This is the tips of how to take care of the sleeping pad:
Clean the sleeping pad regularly – Use a soft, damp cloth to gently wipe down the surface of the pad, removing any dirt or grime that may have accumulated. Avoid using harsh chemicals or abrasive cleaning materials, as these could damage the pad's surface.

Store the sleeping pad properly – When not in use, store the sleeping pad in a cool, dry place. Avoid leaving it in direct sunlight or exposing it to extreme temperatures, as these can cause the pad to degrade over time.

Inflate and deflate the pad properly – Be sure to fully inflate the pad before use, as this will help it maintain its shape and structure. When deflating the pad, be sure to release the air slowly, rather than quickly opening the valve. This will help prevent the pad from being damaged.

Repair any holes or punctures – If you notice any holes or punctures in your sleeping pad, be sure to repair them as soon as possible. Use a repair kit specifically designed for inflatable sleeping pads, following the instructions carefully.