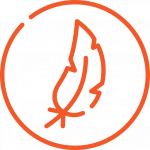 Ultimate Comfort and Lightweight
Its lightweight design makes it a breeze to carry, so you can set up your hammock wherever you desire
Your On-The-Go Hammock
Easily fold it into a convenient bag, making it your perfect travel companion for spontaneous hammock sessions anytime, anywhere
Relax with Confidence
Its sturdy design can comfortably accommodate two people, with an impressive weight capacity of up to 250kg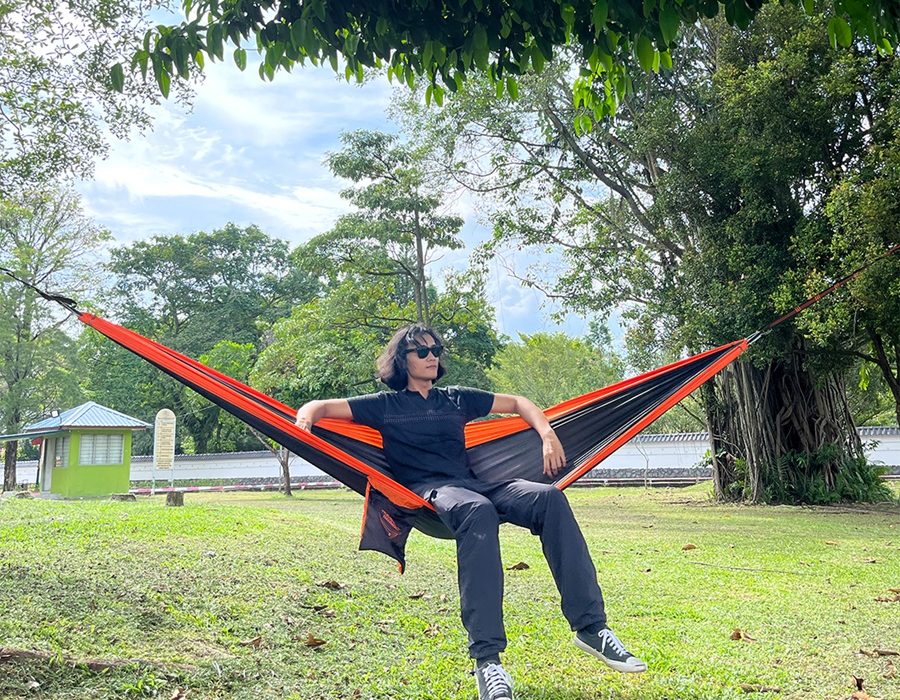 Ideal Hammock For Camping
Introducing the TAHAN Traverse XL Hammock – the ultimate hammock experience for adventure enthusiasts!
Whether you're planning an outdoor escapade or a camping trip, you can trust the TAHAN Traverse XL Hammock to be your trusty companion. The breathable and soft fabric ensures a cool and pleasant experience, making it ideal for lounging during outdoor activities or indulging in vacation bliss at the beach.
Unleash the fun with our unique features! Not only is it incredibly spacious, but it also transforms into a handy bag for easy transportation. Just fold it up, and you're all set to carry it along on your exciting journeys.
Would You Invest In Yourself?
"There's no denying that a great life begins with a great experience. When we doing well in outdoor activities, we're happier and healthier. Your day is saved by the TAHAN Traverse XL Hammock's incredibly spacious size!."
Spacious Space For Taller People
Tired of squeezing into tiny hammocks that leave you feeling cramped and uncomfortable? Say no more! With the TAHAN Traverse XL Hammock, we've got your back, quite literally! Embrace the ultimate in comfort and spaciousness as you indulge in the art of lounging.
Boasting a whopping 60% larger size, it's the perfect match for taller individuals, providing ample room to stretch out and relax in absolute comfort – with a longer and wider design.
In addition, consider adding a hammock stand or mounting the hammock to a sturdy tree or wall to ensure that it is sturdy and secure, no matter how much you move around.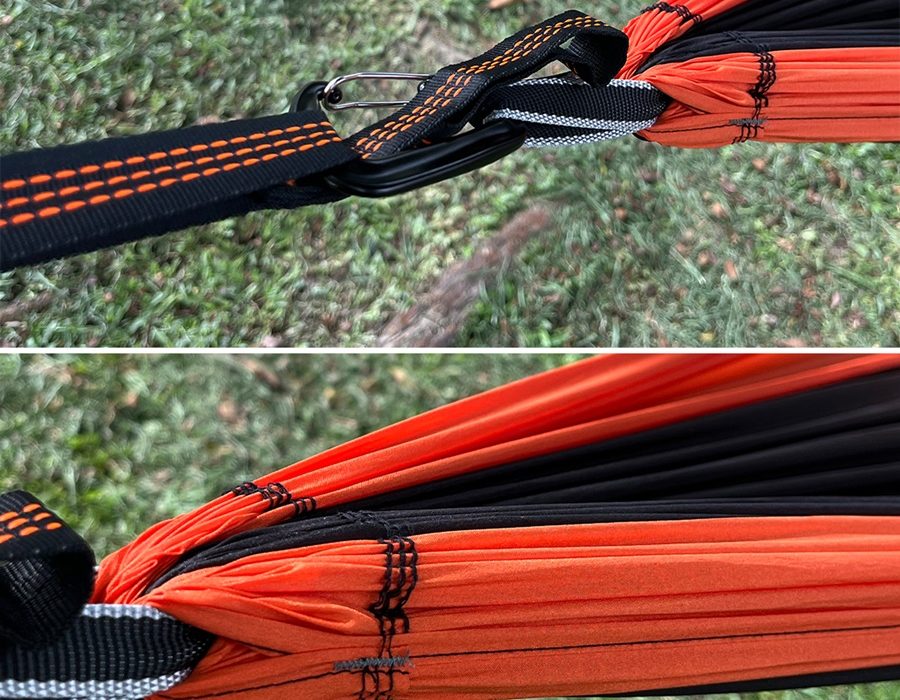 Sturdy Strap & Durable Material
Whether you're a camping enthusiast, a nature lover, or simply looking to unwind in your backyard, the TAHAN Traverse XL Hammock has got you covered. With a sturdy design, you can swing in the breeze with confidence. Easily set it up with a hammock stand or securely mount it to a robust tree or wall for a worry-free experience.
The hammock surface material is thoughtfully designed with Yarn-Dyed fabric & 210T nylon spinning, ensuring durability and reliability. Inside, a silver-coated fabric adds a touch of elegance and enhances its cooling properties. The package includes everything you need to get started right away
People agree that TAHAN Traverse XL Hammock is easy to set up!
Here's Why You Should Choose Our XL Hammock